Testimonials
Mark
Four years ago I was involved in a serious car accident the injuries I received stopped me from doing any kind of strenuous exercise, as a result I got lazy and started comfort eating and piled on over 20 kilos.
I used to walk past bodyworks on a daily basis and on many occasions thought about taking the plunge and going in, but always seemed to talk myself out of it until my daughter persuaded me to go in for a look.
I was greeted by Adrienne and asked her a few questions before I knew it I was booked in for a body composition test with Antony the following Week.
The results of the test told me what I already knew I was overweight and out of shape.
That would change over the course of a year when Antony and Adrienne came up with a personal diet plan and training schedule.
I cannot thank them both enough for what they have done for me in terms of sharing their knowledge of nutrition supplements and unusual training methods and techniques, and the encouragement and belief they give me along the way.
To date I have lost 25 kilos in weight and feel like I have been given a new lease of life
I would not hesitate in recommending Antony and Adrienne to anyone who wants to change the way they look and feel or would just like some advice from, who I believe, are the best in the health and fitness business.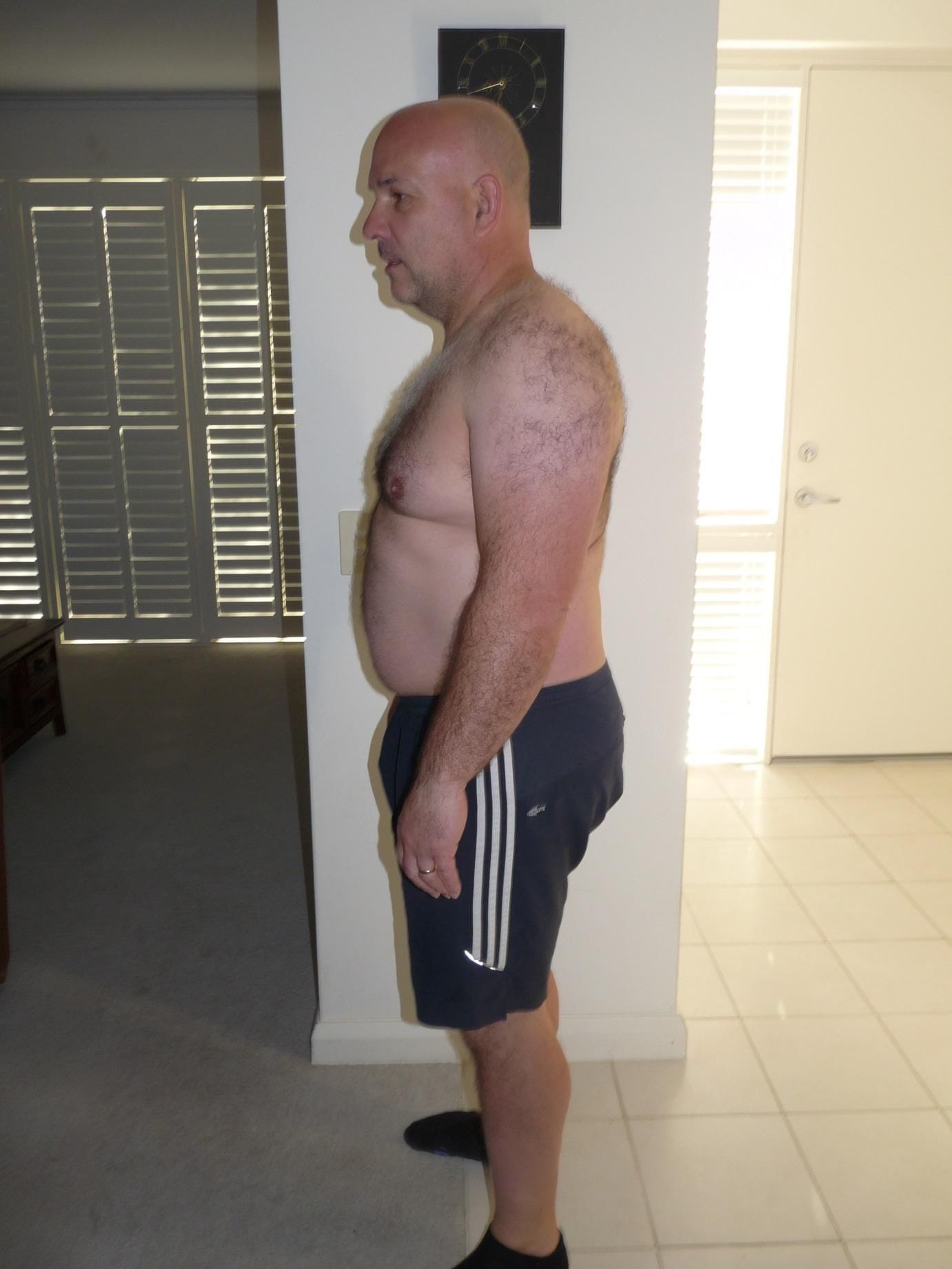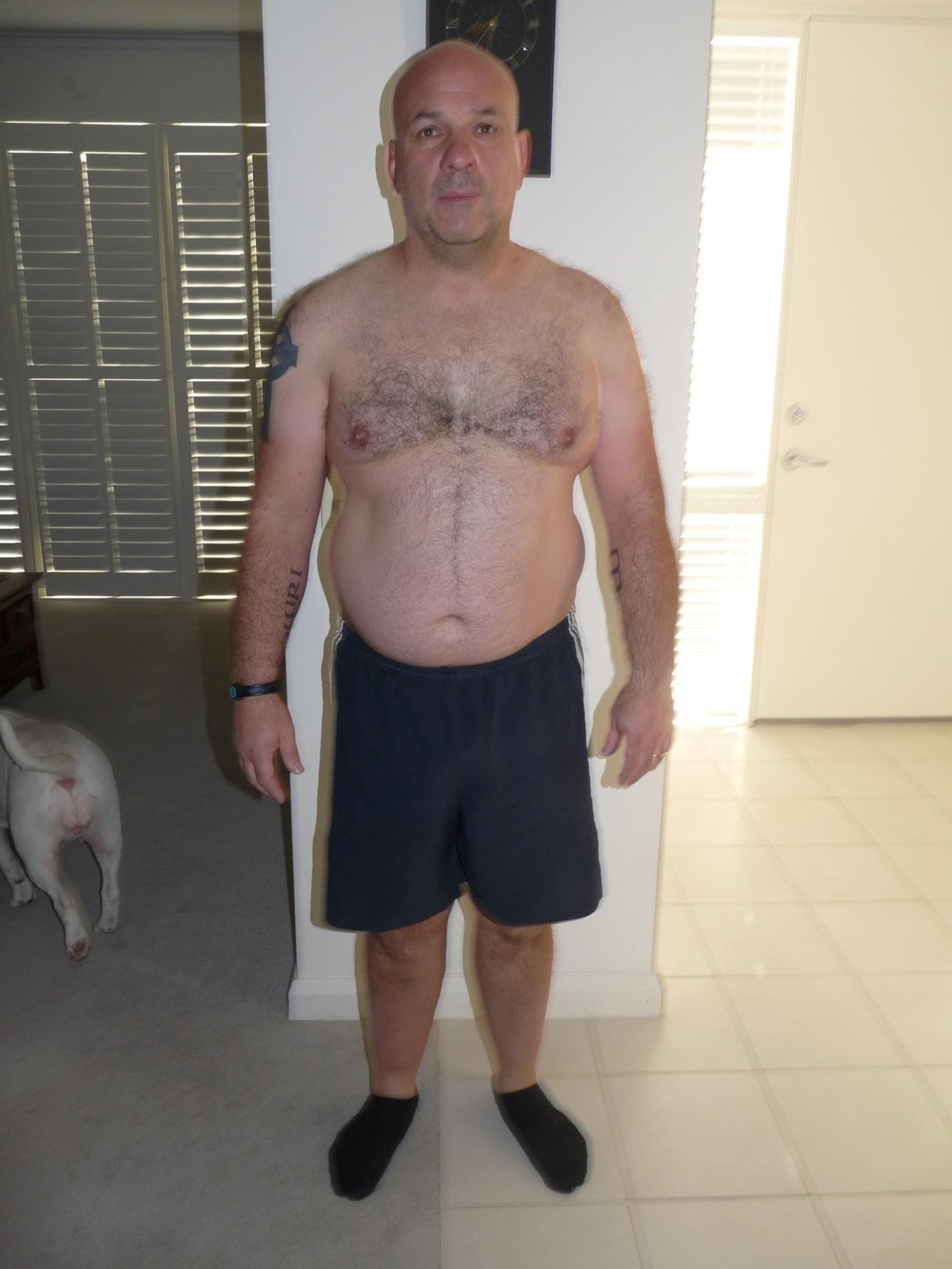 Jessica, 25
I started training in May 2014. I was so nervous because I had a LOT of weight to lose and was very self conscious. I had been going to the gym for months but usually just used the treadmill or did group fitness classes. I was made to feel comfortable and confident from the very first session. Very professional and also a loveable larrikin. They made training fun - while getting results. As well as being my trainer they are also a mentor and friend. They helped me through not just physical barriers but mental ones too. After just a few weeks of training I was confident enough to use almost all of the equipment and weights at the gym. They helped me reach my goals in weight loss and strength. I highly recommend them if you are wanting support and motivation on your journey.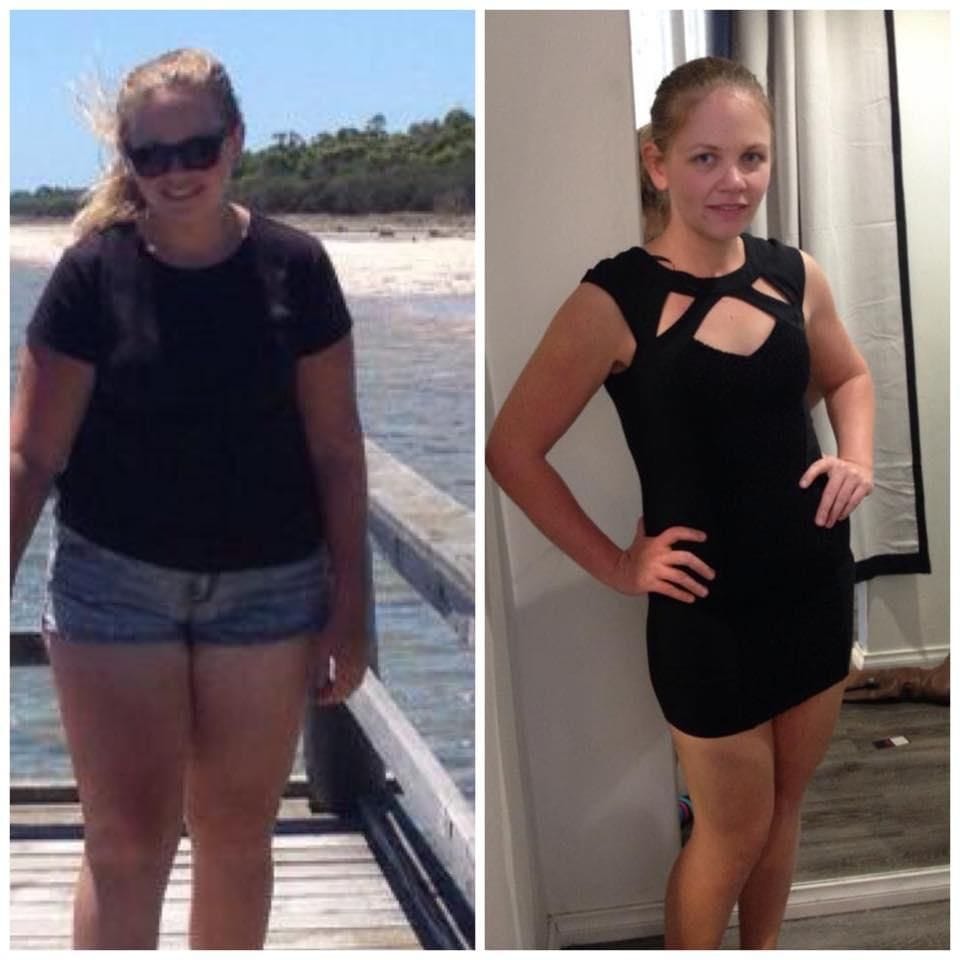 Kirsty, 26
I just wanted to take a moment to review my experience with my exercise and life change this past year. Firstly I couldn't have come so far and push myself to do this without my amazing trainer. They have been there to push when I think I can't go on but also been a friend to go to if im having an off day. I have been training 3 times a week and have noticed the strength and fitness I now have as well as losing 25 kg over the last 10 months, you help me want to go to the gym every day . Thanks again and can't wait to keep forward with progress next year.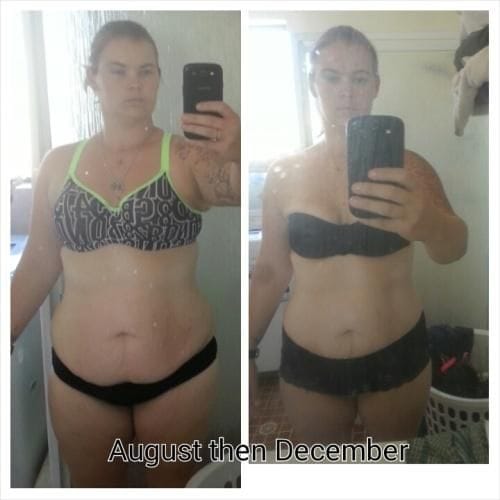 Corey
Two years ago I wanted to lift my self-esteem and focus on my body image because I was unhappy with my body appearance.
After having heard about Bodyworks and having met Antony and Adrienne I decided to join their gym and exercise program. Their advanced weight training techniques are second to none and through a positive attitude I learned the importance of nutrition and lean muscle building techniques.
The guidance and motivation I received from Bodyworks was outstanding and supportive. Antony who has years of experience is a great role-model for me and has inspired me to reach an elite level.
These days I am very confidant, feel great and have a positive attitude about health and exercise and lifestyle.
I highly recommend Bodyworks to anyone wanting to change their body image and health. Ants has shown me that hard work and determination pays off in the end, however patience and discipline plays a big part. Nothing comes easy, but if you're willing to put the hard yards in than they will be willing to support you all the way.
Thanks Guys, I couldn't have done it without you! Bigger and better things to come.
THE SKY'S YOUR LIMIT!
Charlee
I have finally achieved my weight loss goals thanks to Bodyworks Mandurah. Although I've always been pretty active I found myself slowly gaining weight. For a long time I would crash diet or milkshake diet, lose a few kilos then almost immediately put it back on again plus some.
Adrienne has not only been a fantastic fitness trainer, she has educated and guided me on how my body works and I began to understand how important it was to eat, and eat the right foods. She has always made herself available and her motivation and clear passion for what she does rubs off on people instantly.
I am so grateful to be a part of the bodyworks family. The group fitness classes make for a great social and fun workout. The group all cheer each other on and the support makes reaching personal goals so much more enjoyable.
So if you want a lifestyle change that sticks and a great team guiding you, Bodyworks is it! Thank you Adrienne for always going above and beyond x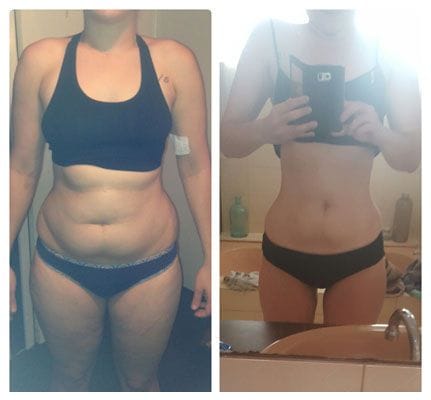 Emma
It has taken me a lot of sweat and tears to get to where I am today.
Adrienne you are my personal trainer / food couch / therapist and great friend that I will have for life. You have taught me sometimes I just need to toughen up. You made me realise I need to push my limits and have always been there for me no matter what. You see something in me that I never did and I am excited to see more results in 2016 as it is going to be my year. I can just feel it.
Thank you for caring enough to help me make a change. Antony you always said I need to find my happy place and I am so glad I have, it is at Bodyworks with you and Adrienne.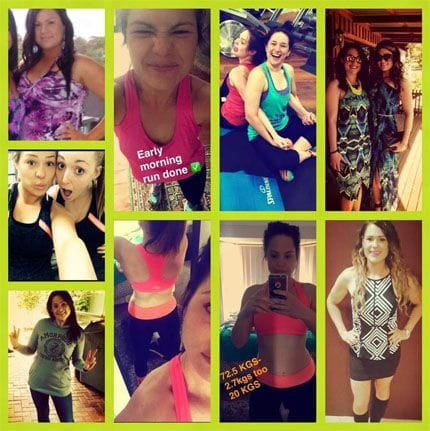 Rikki-jaye
So it began 14 months ago and my life has changed for nothing but the better. I have never been healthier and happier and it is all because of Bodyworks Mandurah. It is my second journey with the amazing Antony and Adrienne. But this time with Adrienne training me and from what I have learnt with my eating and how to train, it has changed my life and now I am 16kg's lighter and cannot stop smiling.
Adrienne you have turned my life from dull to healthy and happy, I could not have done it without you. I still have a little way to go and I have set new goals for 2016. Can't wait to get started and with you behind me and your unlimited support I know I will reach them.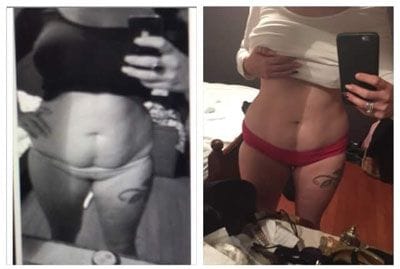 Sharlene
I was 33 weeks pregnant with our first baby, and like most pregnant ladies my back, feet, legs everything is sore by the end of the day, working full time sitting in a chair is not helping with my back pain either. The lady that is taking over my position suggested I go see Adrienne at Bodyworks Mandurah for a massage. From the moment I walk into Bodyworks I felt so welcomed and comfortable.
I was a little unsure about getting a massage while I was pregnant but Adrienne is so warm and lovely all those unsure and uneasy thoughts vanished before I sat in the massage chair. The fact I had a choice of either lying on my side on a massage table or sitting in a massage chair for my massage was great.
Adrienne listened to all my concerns and explained why and what she was doing and gave me suggestions as to what I could do at home to help with the day to day body soreness. My baby was wriggling and moving around madly that morning but during the massage I could feel him settle down nicely, Adrienne's hands are so nice and warm, very soothing and I am sure the baby was picking up on that. Not only did I walk out feeling fantastic but I had the best night's sleep.
I would highly recommend Adrienne to any lady wanting a massage pregnant or not and I will definitely be taking my baby in get a massage with her.
Tara & Craig
After having our second baby I was unable to loss the extra weight. We tried a few different diets, which worked at the start but we always fell into old habits. We got to a point where we wanted and needed a change to not only loss some weight but to become healthier as well, our kids pick up on everything and we want to show them how to live a healthier lifestyle.
We signed up for the 12 week programme at Bodyworks and where blown away with them. They are always showing us something different and they are the perfect balance of support, encouragement and give us that extra push for when we need it. We have since completed a further 2 rounds and have not been disappointed.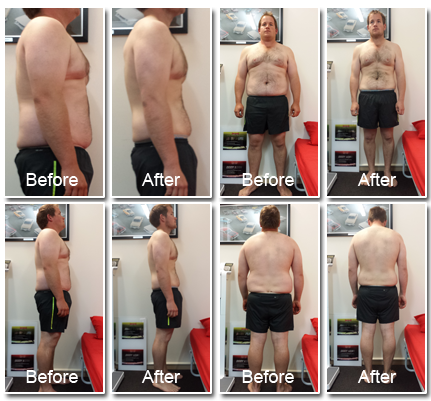 Trent & Kaisa
After getting married we did what so many newlyweds have done before, we put on a few extra kilos (Trent 25 kilos and Kaisa 12 kilos) and we always used our FiFo work as an excuse as to why we gained the weight and kept on gaining it. We both frequently went to the gym and tried out fad diets with little to no success, it wasn't until we came across Bodyworks in Mandurah and finally booked in to see Adrienne & Antony that we started to see how changing a few little habits such as eating regularly could be. Not just with our bodies but also with energy levels, which is a great help when working a 12 hour day. We were given a gym routine that was easy to follow and complete while at work for the 2 weeks we were away. Being able to do the program as a couple was a huge help with motivation. It is so much easier to keep on track when doing it together.
The Bodyworks team really know what they are doing from the training and nutrition, to the supplements and motivating you to train harder. After each training session with Adrienne, we have walked out the door (on leg days we barely make it to the door in a good way) feeling like we have given the most of ourselves. It feels awesome to have more energy, be lighter and also much stronger!!
Thank You
Dee
I had the pleasure of meeting Antony and Adrienne through a mutual friend for Nutrition and lean muscle building counselling.
In the past I have tried many different ways to lose body fat % and have always failed.
They helped me to understand the food I eat (Total calorie intake, Protein / carb intake throughout the day) and how my body actually works with the food.
In only 2 months my body fat % came down from 25% to 15% following their diet program. Currently I am sitting on overall fat % of 12% and all credit goes to the Bodyworks team.
Best part about the nutritional program was it did not restrict my eating habits instead showed me how to introduce healthier foods into my diet.
The Bodyworks team are utmost professional. They have a touching compassion and dedication to their clients that you don't get often.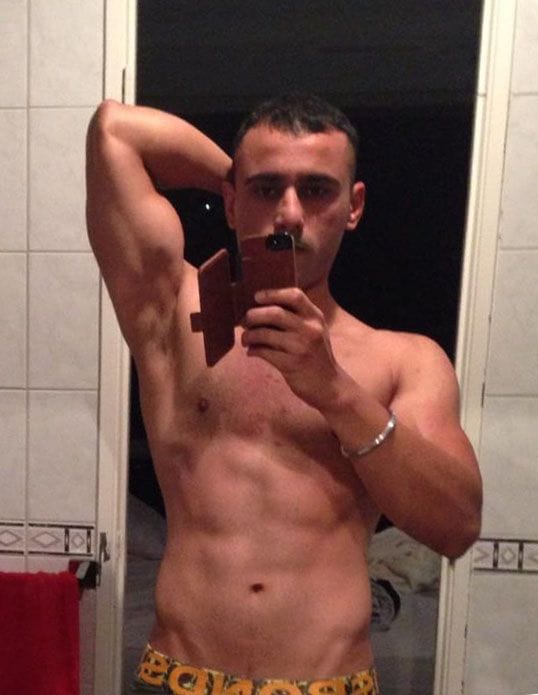 Thane
Age: 47
Start Date: July 22nd
Finish Date:October 12th
Start Weight: 101 kilo's
Finish Weight:73.8 kilo's
Starting Waist Measurement: 43 inches
Finishing Waist Measurement: 33 inches
Starting Girth Measurement: 46 inches
Finishing Girth Measurement: 33 inches
Starting Body Fat: 33.2%
Finishing Body Fat: 13.2%
I completed a successful Transformation in an 8-­12 week summer challenge 2 years ago but unfortunately reverted backto my original weight due to allowing the pressures; stress and business of lifederail me from my health regime. The culmination of which was when I was made redundant last year as a music teacher at the school I had taught for 23 years.My stress and anxiety levels were through the roof and my healthsuffered.
After meeting Antony for the first time I was so impressed by his passion for the industry and his belief in me that I could achieve the body that I wanted. I decided to go with the 12 week program. Antony took me under his wing and provided me with the support knowledge and tools to undergo my journey to success. Not to mention the most awesome training sessions I have ever experienced. Antony taught me so much during our trainings together and has become someone I have gained alot of respect.
Fortunately,after some time I was able to secure a new teaching job. The downside is I travel to a number of schools to maintain full time hours, which lead me to bad habits of eating fast food on the run. One day I was sitting in my car eating a typical burger, drink and fries for lunch when my phone sounded that I had received an email. I opened it to see an invitation to participate in an online International 12 week challenge and get my health back on track. Something struck a chord in me and I knew I had to make the change!
I joined a local gym the next day and then met up with Antony who has years of experience as a Body for Life trainer and put a plan into place. I was determined to let nothing derail me from my goal of turning my waist from 43" to 34".
So with absolute determination and effort, I surpassed my goal and achieved a 33" waist!!! I feel so much better, have so much more energy.
Thank you Antony for the inspiration, motivation, and tools to achieve what I have. My advise to anyone is they too CAN do it, they just need to imagine it with all their mind, believe it with all their heart, and achieve it with all their might!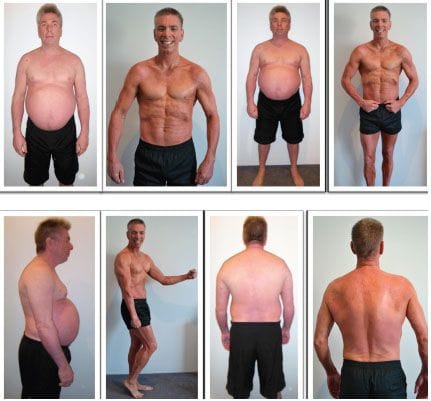 Adrienne
When I originally went and saw Antony at Bodyworks I was about size 14 and hated it. I didn't feel good about myself and often wore baggy clothes to hide myself, I was always tired and always said that I was going to start exercising but never did. I knew within myself that I could feel and look better but just needed that little push. Looking back I can see it affected my self esteem and confidence as well.
I had my assessment done in 2007, got my nutrition sorted out, increased the amount of water I was drinking and started weight training twice a week. The support, encouragement and knowledge that I received was like none other. Antony makes sure that you are doing the exercises correctly and you understand what you are doing.
Well the baggy clothes are gone and I guess the big thing for me was not what I weighed but how I felt and looked. Over the year and a half I have come down to a size 10 and lost 6kgs but I have shrunk and toned up. Lost 37cm from my arms, chest/back, waist, hips and legs. And my muscle percentage has improved dramatically. Training is a part of my life now and has flowed through to my two gorgeous boys.
When I was 28 I had Cervical Cancer, I was lucky enough to take part in a trial for new drugs and treatments. I did everything the doctors instructed, rest, don't overdo it and limit exercise. During the chemo treatment I felt horrible and very drained, spent many days in bed. Then in 2010 I received the news that I had a Soft Tissue Tumar growing in some scar tissue from an injury I received in my early 20's. Thankfully I was still involved in the study from my first dose of cancer and was in brilliant hands. The difference this time, I was already training with Antony, while I had a couple of weeks off after my surgery I continued my training during my chemo treatments and I felt so much better for it. Yes I had days that I struggled but I still did it. I did not have any time of work and I made a better and quicker recovery. Doing the weight training has shown me time and time again the benefits it has for my body and health and yes my state of mind. I am definitely happier when I train regularly, training has definitely changed my life, I started studying to become a Personal Trainer and I also completed Massage Therapy. In 2012 I started working with Antony at Bodyworks, now doing what I love I get to help others the way Antony helped me.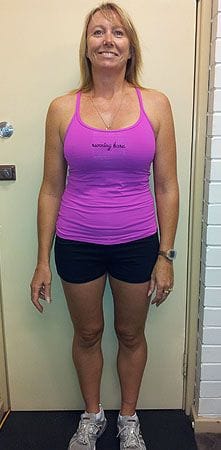 Kelly
I started triathlon thinking it was a great way to exercise, have fun and most of all lose weight. Having to train for 3 different sports meant I was never bored as the training changed every day. I started to lose weight but very slowly. Then I was introduced to Antony and BodyWorks and that's when everything changed. I had no idea that my nutrition would play such an important part of my training, racing and weight loss. I had always thought that as long as I exercised then diet didn't matter too much. I could not have been more wrong. Antony gave me an eating plan that was very easy to follow and I was rarely hungry. I started to see immediate results. I needed to lose at least 8 kilos and by the end of the program had lost 9 kilos. The other really important thing I learnt from Antony was hydration. We all think we drink enough water but honestly, we have no idea just how much we need. It makes a huge difference to our performances and I could see firsthand how my results improved as my hydration did. The Bodyworks Bio-Impedance machine showed me just how my results were mapping out. It was awesome every fortnight to see how much I had lost and how much muscle i was gaining and also just how important my hydration levels were. My weight loss has enabled me to run so much faster than I ever thought I could and I'm really looking forward to this season so I can compare my results from last year.
Thanks Antony




Jen
Yo-yo dieting was my middle name before walking into Bodyworks. Dieting had always been such a negative thing for me. So restricting then after getting to a certain point I would have to diet to maintain my diet weight, always fighting cravings and the making excuses so I didn't have to exercise, it was so draining.
After meeting Antony for the first time I was so impressed by his passion for the industry and his belief in me that I could achieve the body that I wanted. I decided to go with the 12 week program. Antony took me under his wing and provided me with the support knowledge and tools to undergo my journey to success. Not to mention the most awesome training sessions I have ever experienced. Antony taught me so much during our trainings together and has become someone I have gained alot of respect.
I learned to use food as a tool to help me loose weight. I learned the importance of the role your mind plays in weight loss. I am now one of those people who enjoys training (which I never thought was possible) I started at 89.8kg and currently weigh 75kg. I have kept the weight off for over a year now.
So if you are looking to change your life Bodyworks can help you do that, I'm not going to lie and tell you it's easy it is alot of hard work but Antony is always there to keep you back on track. If you're willing to put in the effort the rewards are well worth it. So thank you bodyworks it is no cliché when I say you have changed my life forever and I will be forever grateful.
Leave your excuses at the door and you will find that the gym is not a place of punishment but a source of tremendous power.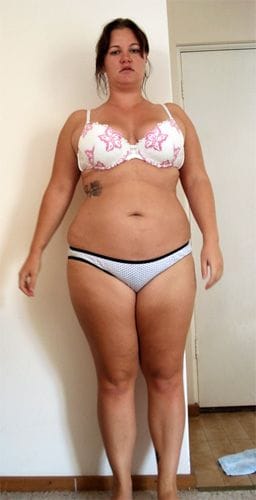 Callum
I first met Ants whilst studying my cert 3 in fitness. I went in there to purchase a product but it became more than that. This would be the start of a great friendship and a completely different training experience.
Ants opened up my eyes to different forms of training and a different sort of experience. As i am young and was an up and coming Personal Trainer myself he become very useful. Antz's experience in this field and the results that he has given to people made me more determined than ever that this was the field of work that i wanted to head down.
Not only does Ants sell great supplements he provides a fantastic service for anyone interested. I often think how i would be if he didn't walk into his shop that day.
From this experience he has given me and the confidence I have taken away from it I am now running my own personal training service 'Bar-Bell' from home.
Anyone looking to not just improve their fitness but develop a great friendship and gather helpful advice and be guided along the way. Bodyworks should be on the top of the list.
I would like to thank you Ants for what you have done for me and one day hopefully run a training service together.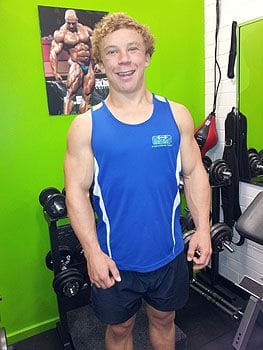 Dr Brett Watson BSc. MSc. (Chiropractor)
As a chiropractor I have over the years worked with many athletes including Olympic competitors.
I thought I knew what it would take to get my 46 year old body back into shape. In the past I would "clean up" my diet to lose weight. This time after three months there was no change. I had frequently met Anthony in the store and was impressed by his passion and integrity so I decided to enlist his help.
I followed Ant's advice and program to the letter. In a little over three months I lost nearly 10% body fat and gained 7% muscle mass. I am feeling the best I have felt for years.
The best part of having Antony working with you is his ability to make sense of the nutritional "minefield" that's out there and his ability to tailor a program to suit your unique needs. Whether you're an elite athlete looking for an edge, a bodybuilder, or like me someone who just wants to improve their health and lose weight, Anthony's expertise will help you reach your goal
I am sincerely pleased to recommend Anthony and the crew at Bodyworks.
Ben
When I first started training at the gym I was the heaviest I had ever been at around 135-140 kilos.
I had just lost my job and I started to feel a bit depressed and felt that I was going no where. Then after looking in the mirror after a shower for 20 mins I decided to take action and signed up to my local gym.
I was training in the gym for about 7 months and felt no real change and started to lose all motivation. Then I met Antony from Bodyworks. In just talking to him I knew I could achieve what felt all most impossible for me.
With Antony's guidance, constant support and motivation the fat may had well have fallen off me, it was that easy and life has never been better. I love working out in the gym and being healthy I couldn't go back to the way I was its become a way of life for me and I have set my sights on becoming a personal trainer because of the inspiration Ants have given me. Thank you so much guys for everything.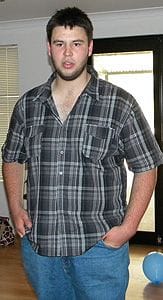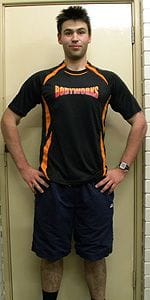 Mike and Deb
Early 40 spread....
Mike - A change in career brought a massive change in lifestyle, now gyms and fitness activities are not at my doorstep and steady working hours have become a thing of the past. In 9 months I had increased in weight by 5kg but it was the wrong weight and although I was still able to ride my bike 40km in approx 50 minutes I still wasn't happy, always having that 'sluggish' feeling. Dec 09, I was at a Christmas Lunch with some colleagues and it was here that I decided that tomorrow was going to be the day, the day that I turn it all around and get back on track. The reason why it was 'tomorrow' was due to wanting to research what was around and the services they had.
I came across Antony's website (Bodyworks Mandurah) where he outlines his services and products, testimonials and it provided you the ability to review his gallery. I knew Antony and Bodyworks Mandurah was where I needed to go.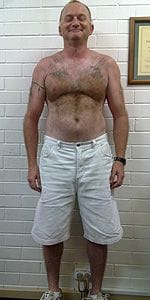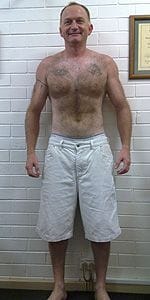 Deb - Always maintained a slim figure and even after two pregnancies, the second with twins was still able to wear Size 8 jeans (out of the hospital). Although happy, would often comment on how her body was changing shape and was unsure on what was needed as exercise alone wasn't helping.
I rang Antony mid-morning and then Debra later that day to say that I was going directly to Mandurah after work, if she was to join me then her and the kid's would have to be ready to go as I drive past. It was here that biggest challenge started. For it wasn't Antony that was going to push me to the limits it was Debra, for you see we are both very competitive and will not let the other one win. Quick visit with Antony to make the relevant bookings and payments and it was confirmed, the Challenge was scheduled for 04Jan10 ~ 12 week program with Antony being the Official. With the weigh-in over and the dietary guidance provided we weren't even out of the shop and if the competition wasn't' tough enough with Debra it was certainly going to be tough with 3 children monitoring everything you did or ate. Everything Antony said about the way we eat and the portions was true, hard to accept the first couple of meals however by day 3 it was a breeze and you really don't feel hungry. In fact you find yourself asking what did your body actually do with the extra food.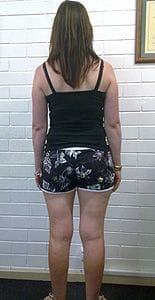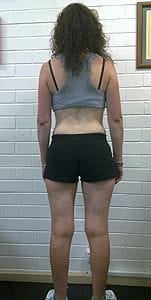 The 12 week program was fantastic. We competed against each other Throughout and watched closely each fortnight with each weigh-in. For me, I had to plan my routine and menu a bit more as I was required to undertake some travel for work. Again, Antony was there for guidance on how best to overcome these minor hurdles.
Being totally honest, if you are thinking of doing the 12 week program, stop right there, don't think, ACT it will be the best experience you will have in a long while. Antony is able to tailor the program to suit each individual and ensures that it is enjoyable and challenging. There are times where you find yourself asking the question 'why am I doing this?' thus the reason for the 'Treat Day' and are unable to see the results - for me this was the case until week 7 when pants started falling off. Six weeks in and I was back to running 10km and feeling great - you can too.
Going through the program together made it so much easier as it is only the portions that varied between our menus not to mention that it also added that competitiveness.
Thank you Antony for everything, we still maintain the dietary guidance and haven't stopped exercising. Your knowledge, experience and friendly nature got us to where we are today and we look forward to future visits, if not for supplements and further guidance in order to progress to the next level, at least for a coffee.
Thank you Mike and Deb
Deb
Wow!! What a transformation. Not only did I lose 22 kilos, but I was a severe migraine sufferer, oftern having 2 to 3 migraines a week, but now I would only get one or two a month.WHAT A BONUS!!! I went from a dress size 16 to a size 8-10. I am 53 years old and have kept the weight off for almost a year. I wouldn't call it a DIET as such, just a different way of eating, as I have always associated diets with hunger. On this eating plan you don't get hungry, just the opposite, I've never eaten as much as I do now.
Thanks Antony for all your help. I can't remember ever feeling more HEALTHY or comfortable than I do at the present time.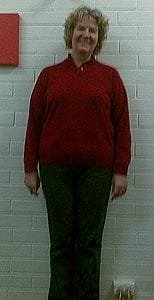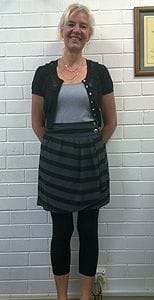 Dave
I come from a European background and like most we love food, unfortunately we also have a high rate of heart attacks. Both my parents passed away with heart complications, my mother at age 36 and my father at age 51. Recently 30 I realized the importance to make the changes needed to ensure I was around for my kids.
I have always been active with work and sport and in recent years became involved with a sports management business managing AFL footballers. I am also involved in grass roots footy and help as an Assistant Coach and Team Manager with the Pinjarra Tigers FC Colts, this particular involvement first led to my introduction the Anthony Romeo of Bodyworks.
At this stage around March 2008 I was working with a certain player as a mentor and motivator and hearing Anthony's understanding of the body I felt I had to get this potential player to see Anthony so he could be guided with nutrition and supplements to ensure he performed at his peak on the footy field. This kid really did he made state under 18's selection and was recently drafted to Collingwood FC.
Along the way he struggled for the motivation to maintain his commitment to the eating and training so I made a deal to see Anthony myself and get myself onto the bodyworks program, WOW wasn't I surprised. I have tried diets, intense training and have lost up to 20kg in the past only to put it back on in quicker time it took to loose it.
Bodyworks made me understand my body and how it works, sounded easy. It was I committed to the eating plan and no training (not even walking) for 3 months and dropped 15kg to prove to myself that if I could change my lifestyle (the food I ate, the amount of water I drank and when I ate) I would only get more out of it when I started to train.
After the first three months I struggled to jog one lap at footy training, the following three months I was running four laps and training for 2 hours with the team twice a week plus running 2km three times a week at home. Talk about an increase in results my weight plummeted by 31kg a weight I hadn't seen since I was an early teenager - 82KG.
My weight to date has been well maintained and I do have the occasional splurge on food but Anthony has provided me with the knowledge and the confidence to stay on top of my lifestyle.
I have recently taken the next step and have started doing some weight training with the help of Anthony's personal training sessions to learn correct techniques and get the most out of each muscle group, my weight has increased but never fear its muscle (the good stuff) and I'm loving it and to top it off my wife has lost 10kg and she is getting right into the training with me (maybe she wants my energy level).
As a solid believer in what Bodyworks can do I recently introduced another potential footy star who I know Anthony will have a huge impact with and hopefully help him get drafted to an AFL club also.
Its important to understand Bodyworks hasn't just changed my life it has changed my whole family's life and I could never repay Anthony for what he has given my family, I owe you so much mate.
Thanks Mate, you're an inspiration and you make it happen - Dave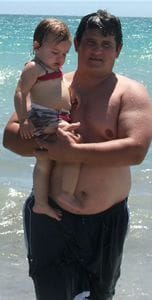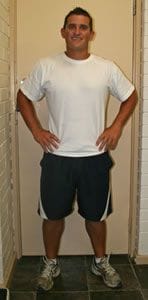 Jim
I first met Antony at a local gym that he used to work at. He was the head trainer back in 2005. I trained with Antony for a period of ten months, in that time I realized that I had been doing everything wrong i.e. eating training etc.
Since then I have tried other trainers because Antony was unavailable at the time and I wasn't gaining the same results that I achieved in the previous 10 months.
A year later Antony was up and running again and when I heard I went straight back to him.
Two years on Antony not only got me to where I wanted, I also went on to complete my Cert 3 and 4 in the fitness industry and have never looked back.
My confidence, my attitude to life itself has changed for the better.
So Ants from me, thank you for everything, without your help I would look and be who I am today. Thanks mate.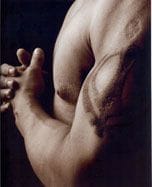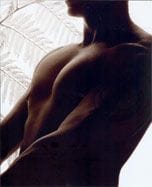 Travis
"When I first hit the gym my doctors told me that I was wasting my time".
I was born with a condition called CF (Cystic Fibrosis) a disease which affects your lungs and digestive system.
My body won't absorb food or fats so to maintain any weight or muscle was going to be very hard and the doctors kept on saying I'd be wasting my time.
I had been hitting the gym for about a year before I spoke to Antony from Bodyworks, and my results were very limited, and I started to believe the doctors, they were right I felt I was pretty much wasting my time.
I went straight in to Bodyworks and spoke to Antony about my condition and his words changed my attitude and my results. He took me on board and boy was I in for a shock, Ants trained me one on one, done my eating plan to suit me and my condition and four months later I was in a "body that works" all because of Antony and Bodyworks.
I know now the doctors were wrong I'm not wasting my time.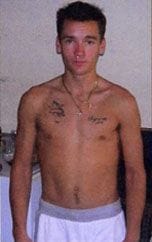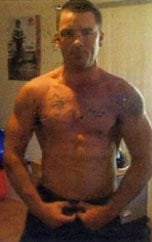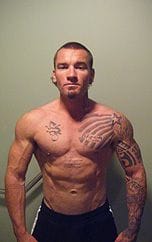 Donna
I walked into Bodyworks at my biggest weight ever - 8okg unfit, unhealthy and very unhappy. I had a consultation which took approximately 1 hour, in that time I had an eating and exercise program designed to suit me. With the ongoing support and encouragement that Antony has given me, I am feeling fit, healthy and very happy. In just 6 weeks I got down to 73kg, and at the end of the 12 week program I am now weighing 66kg.
It has been a life changing experience for me, I feel like I can take on the world. I have so much more energy and confidence along with Antony right by my side with my personal training I'm feeling fantastic. Thanks heaps Ants couldn't have done this without you.
"With hard work and determination anyone can have their dream come true, mine is."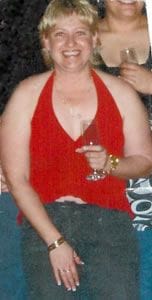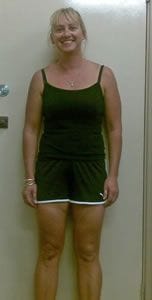 Fiona
"Fall and I'll catch you"
Lunging with 20kg in each hand at the end of a training session but that's another story!
At 101kg, unhappy and determined to become myself again Antony realized my dream. Three months of hard work, discipline and loads of encouragement paid off. Throughout this time I found strength, courage and friendship and a new me. It was hard work, good fun and lots of sweat and tears. If it was not for Antony's belief in me I would not be where I am today 35kgs later and still strong from size 16 18 to a slim 8 10 I applaud his belief in me and I have nothing but praise for his work. To this day (3 years on) I put him on a pedestal and would highly recommend his training.
As for "Fall and I'll catch you" I did fall, but got on my feet and lived through the pain to see another day.
Thank you Antony my life is so much better having of met you.
Charmaine & Keith
Well I couldn't recommend anyone that I trust more than Antony!!
I am a fitness instructor and Antony use to be the head trainer at a gym we used to work at in 2005, I was very fortunate to see his results over a long period of time. Since working with Antony my partner Keith and I moved to an isolated mining town that doesn't have the health professionals available. I fell pregnant twice in the space of two years putting on 20kgs with my daughter Savanah of which I lost half after she was born and then fell pregnant again when she was four months old and gained 7kgs of which I lost fortunately after Zac was born, so I still had 10kgs (from Savanah) that I wanted to shed and my partner Keith being the perfect man put on 20kgs of sympathy weight!!
I heard Antony had started his own business so Keith and I knew he would be the one we wanted to help us get the results we both wanted to achieve before Xmas.
We started the nutritional plan in October 08 and I have lost 8kgs and fitting into all my old clothes and Keith has lost an amazing 15kgs(looks fantastic), we don't even need to see Antony as he does our consultations over the phone and via email and we have his products sent up to us by post.
I would recommend Antony to anyone who is serious about getting results. He made us feel important.
So Antony from Keith and myself thank you very much!
Steve (Tag)
I had been weight training for many years and at 39 years of age, I decided to compete in a body building competition. I was introduced to Antony for some help and boy was I in for a surprise, this guy grabbed hold of me changed my diet, dragged me into the gym and proceeded to get me in the best shape of my life. He was so motivated and positive you would have thought that it was him who was competing. I thought I knew what I was doing but Antony opened my eyes and showed me what I could achieve with the right guidance. That was 2005 and I went on to come second in that first competition. Since then I have continued my relationship with Antony and Bodyworks for all my supplements, training and competition preparation which has been instrumental in helping me win an Australian title and several state titles.
Don't think about it, don't say you can't do it, grab the bull by the horns and go for it - you will be surprised how good you will feel. Contact Bodyworks today you owe it to yourself.
Thanks Ants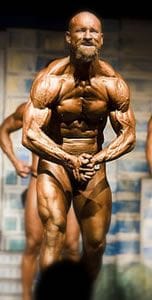 Leonie
Bodyworks have changed my life. I always thought I ate and trained right but after Antony Romeo's nutritional advice and personal training I not only feel fit and healthy with more energy, I have in just 12 months won State, Elite, Overall, National and Southern Hemisphere Natural Figure Fitness Titles. With Bodyworks ongoing nutritional advice, support and personal training I have the confidence to push to boundaries further to achieve my goals.
Ants and Toni, your guidance and motivation have shown me just what we can achieve when we set our minds to it. I now look forward to my training sessions and have seen the best results ever. Ants you are a true inspiration, Stay hungry.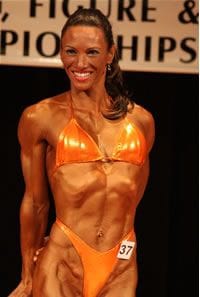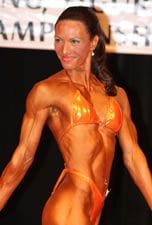 John
"Picture this, overweight, unfit and content - not a good mix. Welcome Antony Romeo owner and Operator of Bodyworks Mandurah. It took a while but when I finally decided to do something Antony was the Man.
Here I was 101kilos and under 6ft, 23% body fat with a 105cm waist, But not for long, a little over 14 months and not only was I a changed man but I had competed in a natural bodybuilding competition. Without Antony's help I would never have known my boundaries nor would I have gone beyond them.
I have kept my weight off and with Bodyworks ongoing advice, personal training and supplement support there is no looking back. So to Bodyworks, thank you very much, and I look forward to more Personal training and boundary pushing in the future. To anyone thinking of a lifestyle change, don't just think it, do it, and to Antony you're an awesome guy, motivator and a great inspiration."